Gynecomastia is the development of one or both mammary glands in men. This problem is quite frequent. Some studies estimate that gynecomastia can affect up to 40-60% of men. And it can be on one side or both. Some diseases and also the use of certain medications or drugs can be a trigger for the overdevelopment of the breast, although in most cases there is no known cause. For men who care about their appearance, breast reduction may be helpful. In summary, the procedure we carry out in our Aesthetic Surgery Clinic in Malaga removes fat and glandular tissue from the breasts and in extreme cases also removes excess skin, giving rise to a firm, and flat, well-contoured thorax.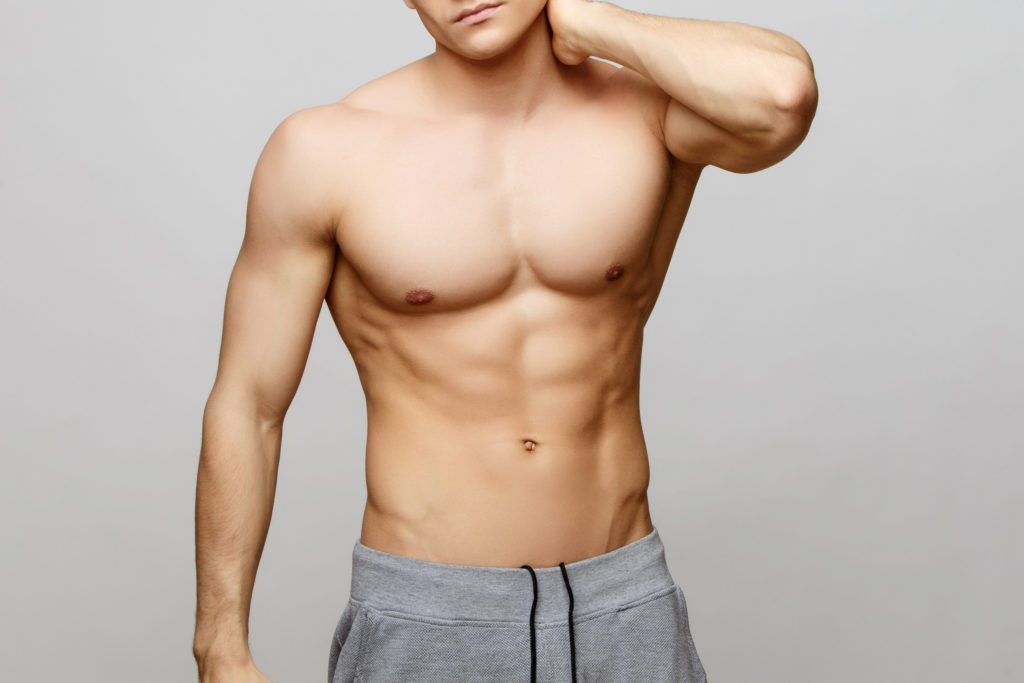 Before the surgery
In the first consultation we will do a complete medical history, examine your breasts and look for the possible causes of gynecomastia, such as the use of medication that contains estrogen, or use of anabolic steroids. In some cases it may be necessary to perform an ultrasound, to see the composition of the breast, check how much fat and how much glandular tissue the breast has to suggest the proper surgery.
The surgical intervention to correct gynecomastia is performed in an operating room, inside a clinic or hospital. It is necessary to enter at least 24 hours prior to the procedure. The surgery is performed under general anesthesia the patient remains asleep during the surgery.
The surgery usually lasts approximately 2 hours although it depends on the surgical technique used. The incisions can vary depending on the amount of tissue that needs to be removed or if it is also necessary to include skin reduction, but usually the incision will be in the areola. In some cases in which the breast is composed of a majority of fat, liposuction may be sufficient.
In most cases the areola remains attached to its blood vessels and nerves, maintaining a practically normal sensitivity, but in cases of large reductions it is necessary to completely separate the areola and locate it elsewhere, losing sensitivity. After the surgery some drainages and a bandage are placed around the thorax.
Whether the surgery has been with liposuction or with a scalpel, it is possible to feel some discomfort for several days, but these can be controlled with the medication indicated by the doctors.
It will be swollen for some time, to help reduce the inflammation the patient will be instructed to wear a strip for about a month.
It is important to return to normal as soon as possible. You should recover progressively and return to your usual activity when you are well, which could be in a few days after surgery. The sutures will be removed one or two weeks after surgery.
Frequently asked questions