There are many people who have "winged ears" or also called "ears of blow", which causes great discomfort to be seen in the mirror or photographs.
This aesthetic problem can be solved by an otoplasty (surgery of the winged ears), but there are patients who do not want to have an operation for this procedure.
At the Tebon clinic we have a novel procedure for performing an otoplasty without surgery in Malaga. The procedure consist of a small implant (Earfold) that is placed under the auricular skin with local anesthesia, and it repairs of the winged ears without going through the an operating room.
Our surgeons are trained in the treatment of prominent ears by Earfold implantation, with local anesthesia and without the need for an operating room. In addition, it has the advantage of an early recovery, without the need for cumbersome postoperative and without bandages.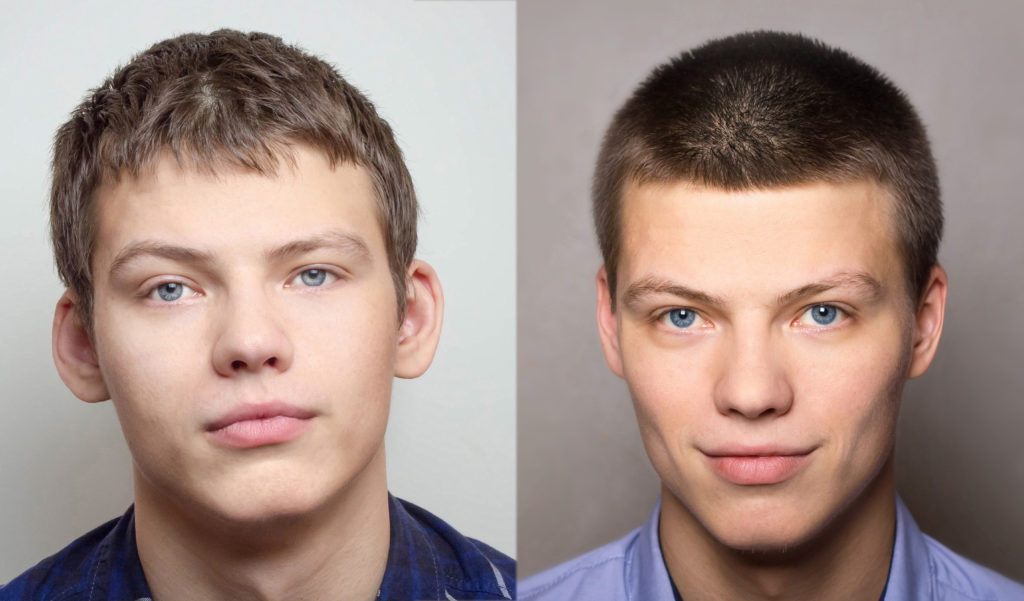 Before the implementation of EARFOLD
It is not necessary to perform preoperative, or to fast before the procedure. The procedure can last about 30-40 minutes (depending on the case) and is done in one consultation.
You can see the results of the implant before putting it on thanks to the "Prefold", which is an external implant that we can test before putting in the final implant, where you can see quite accurately what will be the aesthetic result that can be achieve with otoplasty without surgery.
No bandages or plush are necessary, you can return to work the day after the procedure. You will only have a small incision of 1-2 cm with a pair of stitches, through which we insert the Earfold.
Frequently asked questions