In our Clinic of Aesthetic Medicine in Malaga we are specialists in dynamic wrinkle treatments whose function is to make the crow's feet disappear, wrinkle between the eyebrows and forehead, and even slightly raise the eyebrows upwards, giving the face a more relaxed and younger appearance.
Our treatment is performed without anesthesia. It does not need allergy tests. It can be applied on the neck and neckline too. It gives a more natural appearance than filling products and can be applied at any time of the year.
It is applied with a very thin syringe in small doses in the area to be treated. After the injection, the face should not be supported anywhere for several hours, the results are visible between the third and fifth day, and final in fifteen days. The effect is temporary.
It can be applied both to young patients with first wrinkles of expression, as well as to elderly people, combined with other therapies such as fillers.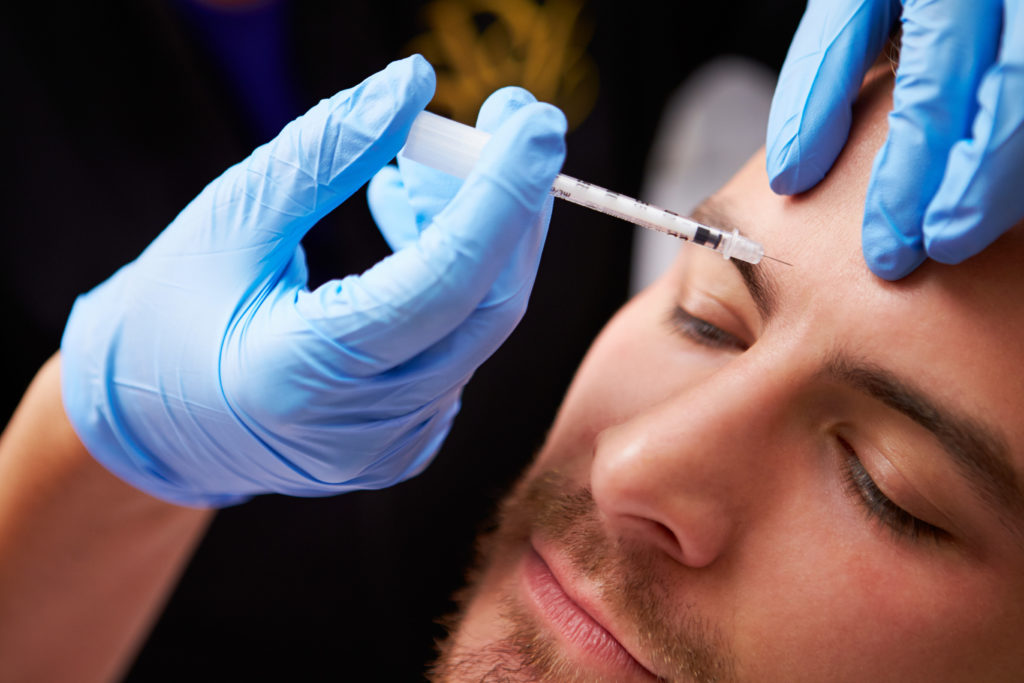 Frequently asked questions
At the injection site, small bruises may appear that disappear in the course of days and that are hidden with makeup. During the first days you may notice a feeling of tiredness in the treated area.
It has few contraindications, but in cases of pregnancy, patients treated with anticoagulants and in patients who suffer from coagulopathies, this treatment cannot be applied.
In 95% of the cases, after the first session small adjustments are needed. After the first two sessions, it should take about six months; with the third session should be another eight months and, finally, an annual session as maintenance for an optimal treatment.