Reconstruction after breast cancer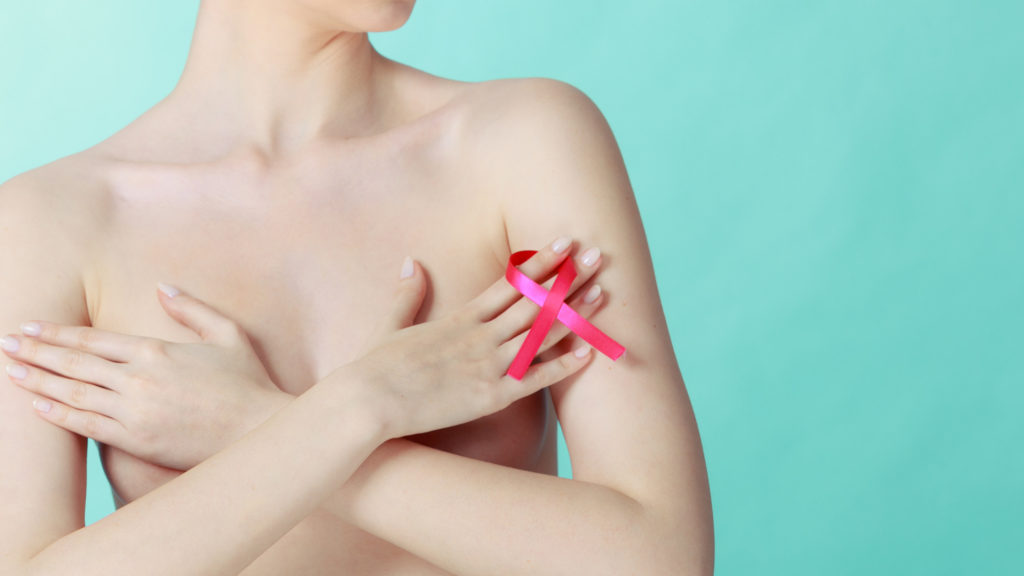 Breast reconstruction surgery, more commonly known as reconstruction of the breast, after oncological surgery of the same is a very common procedure at present and in which we are specialists in our Clinic of Aesthetic and Plastic Surgery in Malaga. The objective is to achieve symmetry between the two breasts, maintaining an adequate volume and shape. This means that, on occasion, it is also necessary to act not only on the afflicted breast, but also on the healthy one, in order to achieve this symmetry.
There are multiple techniques for a breast reconstruction, which can also be combined with other techniques:
By expander and prosthesis: It is a two-stage reconstruction. First, the insertion of a tissue expander is made, that is, an empty prosthesis that will be progressively filled in the consultation until an adequate expansion of the skin is adjusted to the desired volume is achieved. Subsequently, the second surgery will be performed, where the expander (filled with physiological saline) will be replaced by the definitive silicone prosthesis, with the appropriate shape and volume, and in this same surgery the symmetrization of the healthy breast will be performed if necessary (increase , reduction or elevation of the breast). Thirdly, if the patient wishes, the reconstruction of the nipple can be performed, with a simple technique and local anesthesia. This type of breast reconstruction is the simplest and has good results; but sometimes it is not possible to perform due to poor quality of the skin and tissues (especially in breasts that have received radiation therapy).
Using own tissues: You can use the tissues of the patient for the recreation of a breast or to cover defects after a reconstructive surgery for breast cancer. We have the option of obtaining healthy back tissue (by obtaining dorsal muscle) or using abdominal fat and performing a microsurgical technique. In the first option, it is usually necessary in addition to the patient's own tissue, to add an expander or prosthesis to achieve an adequate volume. The second option, it is not necessary to use synthetic material, but it is a more complex operation that requires microsurgery (a microscope is used and it is several hours in the operating room).
Through fatty autograft or lipofilling: It is also possible to reconstruct the breast by means of a fatty graft from the patient herself. For this, a previous liposuction will be performed (where fat is obtained) and it will be grafted into the breast. This technique is useful for small size breast (for example, after breast-conserving surgery for cancer) or as a complement to another form of reconstruction.
During the first consultation, our medical team will evaluate the defect caused by the surgery, the quality of the skin and the possibilities of reconstruction. Dr. Bonilla and Dr. Téllez are currently working in the Breast Reconstruction Unit of the Regional Hospital of Malaga, performing this type of surgery frequently, so they can advise the best option.
Frequently asked questions